Course details
"Lunch" 11: 30 ~ 13: 30 exclusive! Ryoushin * Rosan people Wakakusa 2500 yen (tax not included)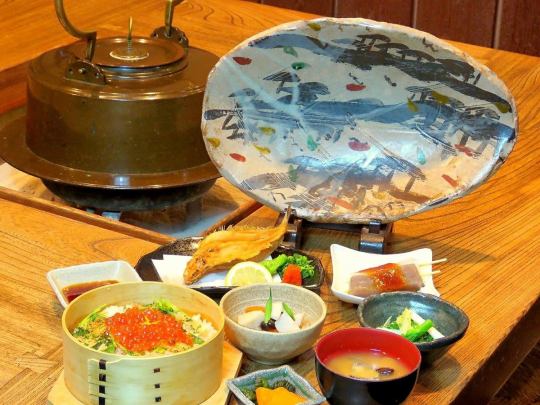 By using a coupon2500 Yen
Dinner and price are different.(It is possible to come to the store on the day) / Can be used with some coupons
Reservation deadline

Coming to the store until the day 11 of the desired date
Available days for reservation

Monday - Sunday - Public holidays - Holidays
In 1952, we made a proposal at a prestigious shopkeeper and invented cooperation from Kitaojiro Rosanjin, and now the dumpling food was born.It is a serving shop that originated such a historically original grandfather's rice and you can enjoy the taste and charm of the rice wine with the taste of Niigata-ri.
Course menu
【Rosanji Wa Tabu Saizo】
~ The taste of birth, Niigata Town 's taste prepared ~
■ Salmon and Children's Wakabata
■ Taste of Niigata Town "Nodaira"
■ Shoyu dipping
■ Koyanagi kare fried deep-fried
■ Home-made miso noodle
■ Miso soup, Oshika
■ The meal of this place can be ordered also in the shop but when you make a reservation
We will prepare according to your time so we recommend you when there is no time.
■ We will receive change of Wasabi meal upon request
"Salmon, Take, Crab, Nabari shrimp" + "Winter season, oyster" There is no change in the amount of money.
■ The meal of this place will be served at regular sizes.
■ It is the Onza い ま す that Koyanagi Kanrui changes to other fried chicken fried by the purchase situation.
2018/11/08 update